Festival Programme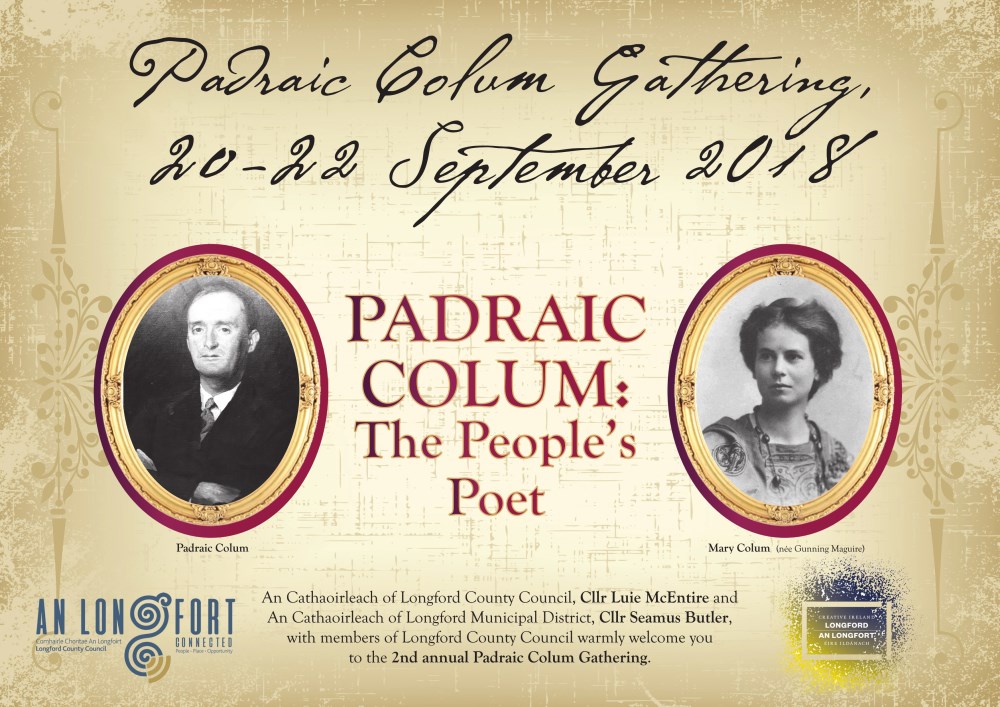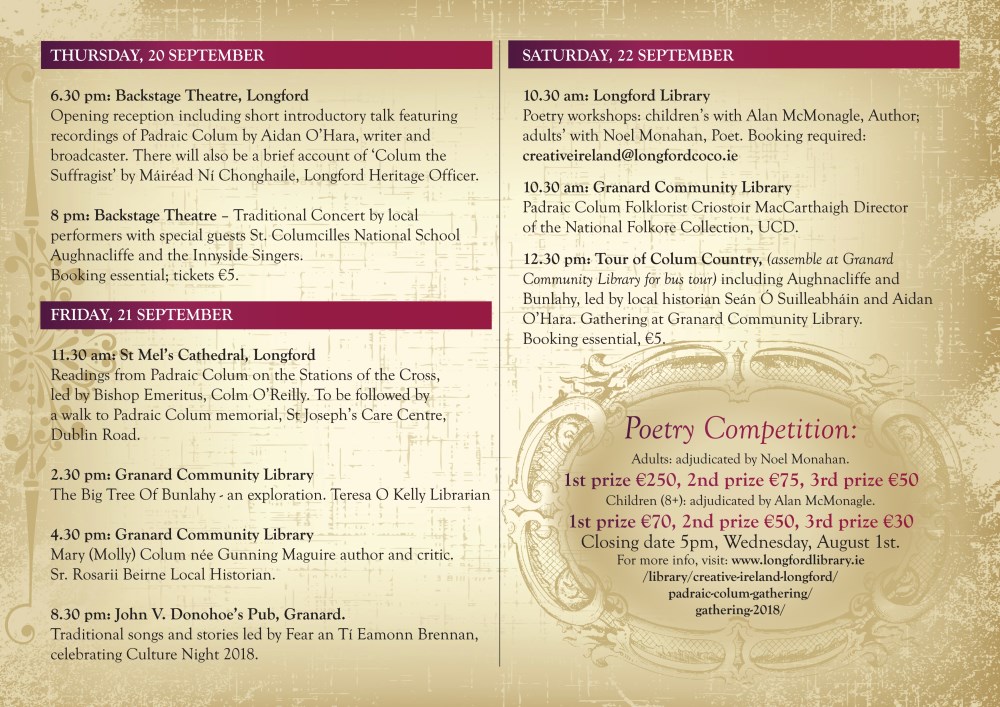 Click here to download the programme in PDF format. 
Email us for more information or to book your place on an event.
The Results!
Well-known author, Alan McMonagle and acclaimed poet, Noel Monahan have adjudicated the Inaugural Padraic Colum Gathering Poetry Competitions and the following are the 2018 winners. Our thanks to all who contributed...
Adult Category
First prize winner:
Margaret Nohilly
Second prize winner:
Glen Wilson
Third prize winner:
Gareth Igoe
Commendation:
Anna Stockdale
Commendation:
Helen Fallon
Commendation:
Emma Kervey
Commendation:
Fred McIlmoyle
Commendation:
Patrick Holloway
Commendation:
Emily Cullen
Commendation:
Mary Melvin Geoghegan
Young Persons' Category
First prize winner:
Ellen Kenny - age 16
Second prize winner:
Bébhinn O'Brien - age 16
Third prize winner:
Cara Martin – age 13
Commendation:
Kate Byrne – age 17
Commendation:
Eleasha Flood – age 14